Dos Hombres cache
by Jnglkat
GC219B

Found by Florian on 10/21/2001

Geocaching.com detail page



Spent the night of 10/20 camped nearby in the desert. Found 4 caches yesterday just warming up for this one. Ever since i've known about the San Diego and Arizona Eastern railroad i've wanted to hike in along the right of way through Carrizo Gorge to the large wooden trestle. Today, thanks to Jnglkat's cache, i finally did just that! This is a spectacular place. On the hike in you pass through 3 tunnels and over a 630 foot long wooden trestle. (As well as numerous smaller trestles.) This is no hike for claustrophobics or acrophobics. If the tunnels don't get to you the trestles will! Reached the cache about 11:00am on a warm day. Cache is well hidden. Look for a dead tree branch marking the spot. Nice collection of things in the cache. I left an HO gauge steam engine and took the cigar and some beads. Bring a good supply of water. (I drank all 3 pints i had and wish i had more.) Be careful on the trestles too. Oddly, when i arrived at the trailhead there were 4 other cars already there. (That's a lot for this area.) I figured i'd catch up to a large group of fellow geocachers on the trail. But didn't see a single person all day. No idea where the owners of those cars went. Be sure to visit LaRock's Powder Can Cache while you're in the area. 5 caches in two days and camping on the desert too. What a great weekend!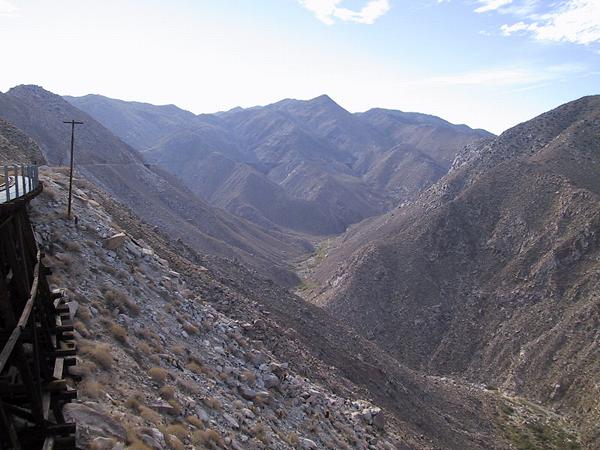 First view of the trestle and cache site from about 2 miles away.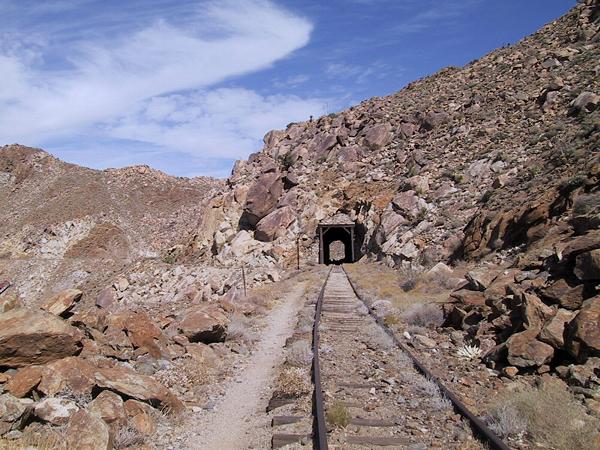 One of the tunnels. This is a short one. You pass through one that's over 600 feet.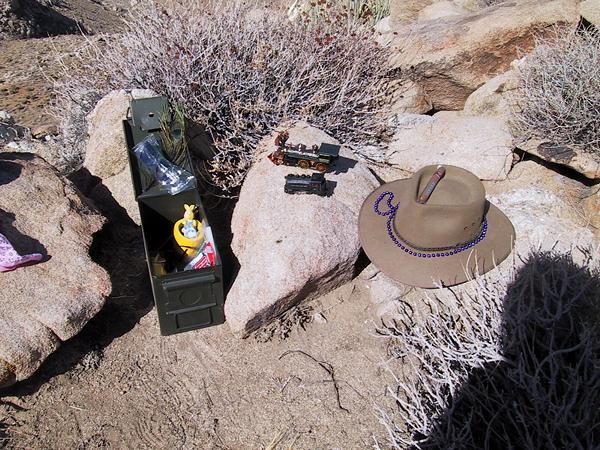 Cache contents. I left the small black steam engine.
View of trestle before i rehid the cache. Look for the dead tree branch.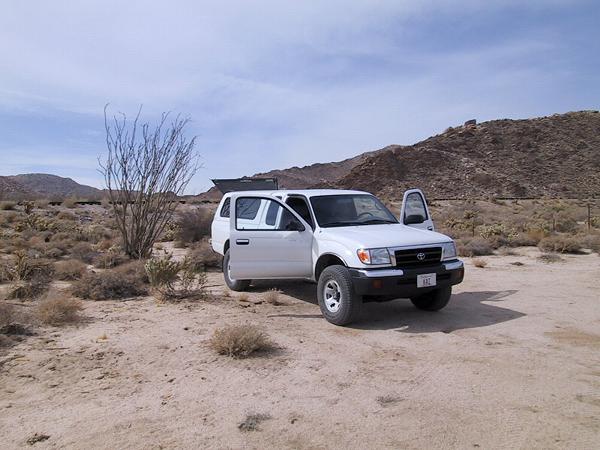 Back at trailhead cooling off my truck. All the other cars had vanished. Note railroad track in background.


Visit Geocaching.com for more info!

Florian's Geocaching Page

Stargazer Home