Powder Can Cache
by LaRock

Found by Florian on 3/21/2001

Geocaching.com detail page



This is the first cache i've sought out. (Although i've placed three.) This is a wonderful area of the Anza-Borrego desert. I've been coming to the AB desert for 25 years and have never been to this location. Somehow got started up the wrong wash from the railroad trestle at N32 44.851 W116 08.563. Not sure why i thought that was the correct place to start. Once i'd realized my mistake and found the correct trailhead was a nice walk up past Indian Hill. A bit warm for this time of year but otherwise perfect. Had the whole place to myself. Was great! Found cache as described by LaRock. Left a Palm Springs keychain and took the Answers for Skeptics book. ;-) The powder can wall is neat. I love old structures like that. Only problem with the day was once i got back to my truck i found i'd locked my keys inside. (I've never done this before.) Getting AAA out here is pretty much out of the question. The rear side pop-out windows on a Toyota Tacoma 4x4 pickup EXPLODE when struck with a medium sized boulder! Was fun actually! (Never broke into a car before either.) Camped in Indian Gorge for the night. Plan to place a cache tomorrow and seek out some others.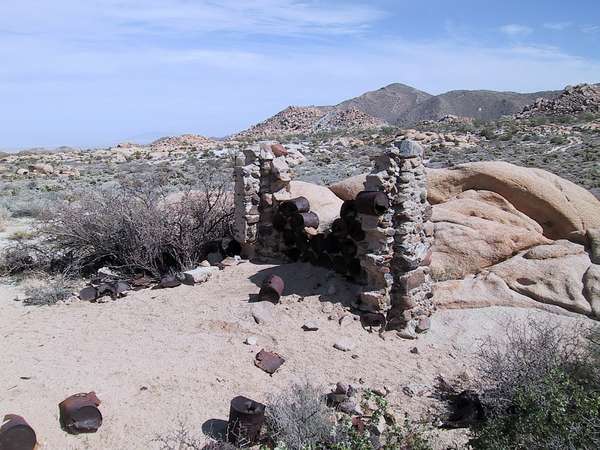 The powder can wall. Looking south-east.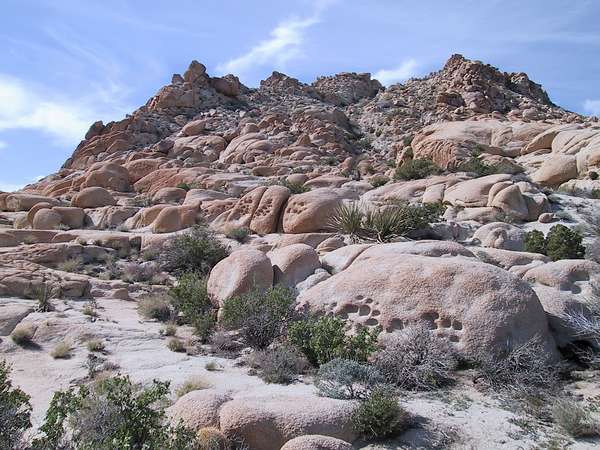 Looking north-west from the wall. Cache is behind the 3 pock-marked boulders in the center.
From the cache looking back toward the wall.


Visit Geocaching.com for more info!

Florian's Geocaching Page

Stargazer Home