Florian's Cahuilla Geocache
N33° 46.815', W116° 33.430'
Placed 3/4/2001

Geocaching.com detail page
Topographic map



This cache is in Palm Springs and is a fairly easy hike from South Palm Canyon Drive up Cahuilla Canyon. Even though it's within the city limits this is not an urban cache. You start out going along a flood control dike but then you kind of pick and choose your own route. There is no real trail to the cache and there is a bit of a steep climb to get up on the bluff where it's hidden. Still, it will only take you about 40 minutes to reach from paved road. Cache is under a large boulder among a fairly prominent outcropping. Take time to notice the small palm oasis that is north-west of the cache site. Be sure to log your find at Geocaching.com! [This cache information may be used/copied/distributed freely for any purpose whatsoever without prior consent of the cache owner.]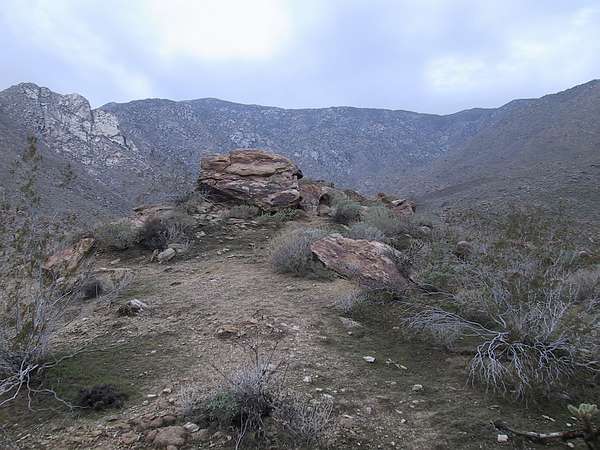 Facing the outcropping as you approach from the east. Picture is facing west. Go to the north (right) of the outcropping.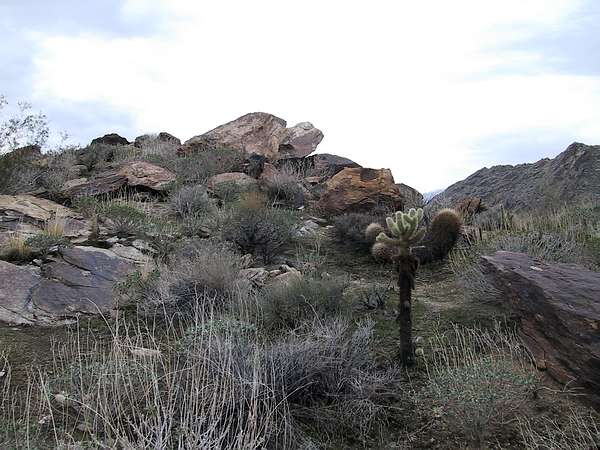 View of the outcropping facing south-west.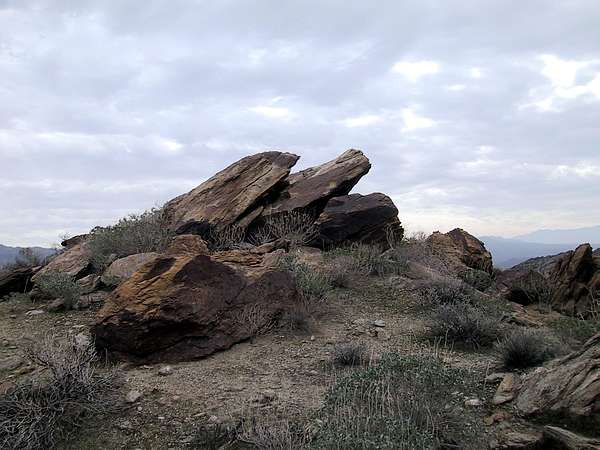 Facing south. Cache is under the righthand boulder of the 3 in the center.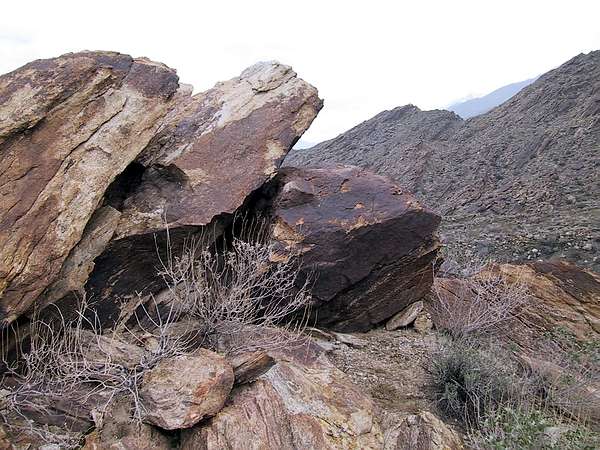 Cache is behind the 2 small stones hiding it from casual view.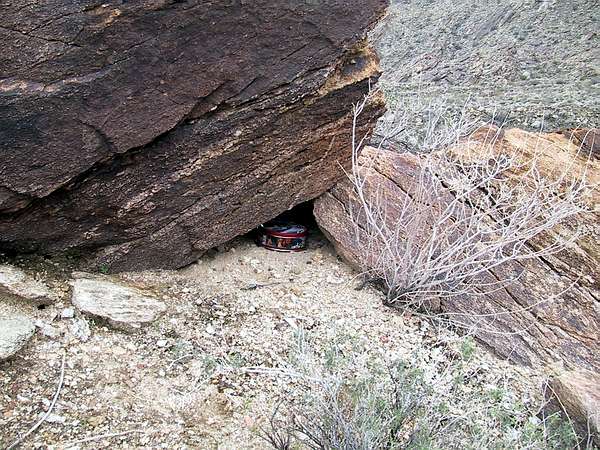 The cookie tin with stones removed. Please re-hide the cache so casual hikers won't see it.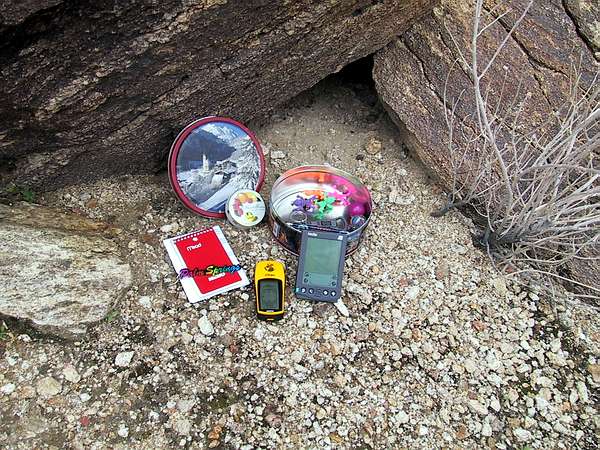 You found it! The main treasure of this cache the Palm Pilot! It's older model but works just fine. You will need to supply your own batteries (two AAA size) as i didn't want to leave any and risk them leaking in the intense summer heat. Other items include a Palm Springs keychain, a couple of balls, some little parachute guys and a tin of French candies. The etrex is not part of the cache. Be sure to sign the guestbook!


Visit Geocaching.com for more info!

Florian's Geocaching Page

Stargazer Home